A road trip is the best way to visit the Republic of Ireland and Northern Ireland. Unlike many European countries, trains are scarce in rural areas. From the USA, you can fly into Shannon (County Clare) in the west or Dublin airport in the east.
At first, the thought of driving on the right side of the road was intimating until a taxi driver in Dublin advised, "Follow the guy in front of you. Make wide left turns and close right turns."
Busy roundabouts were other stressors. Learn the roundabout rules – cars in the roundabout have the right of way and move to the inner lanes if you are exiting at the 3rd or 4th turn.
The best piece of advice I can give you about renting a car in Ireland is buy full insurance coverage on the rental car. Spend the money on vehicle replacement cost insurance. We observed rental agency associates examining every inch of every returned vehicle. A few scratches from a roadside bush, or a mirror shattered hitting a fence post to avoid a tour bus on a narrow road could cost you more than the insurance.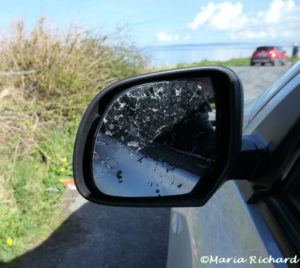 Slea Head Drive is a scenic circular coastal drive that begins and ends in Dingle. The road is narrow and most of the sites (famine era cottage, stone huts, and feeding the animals) are a steep uphill walk.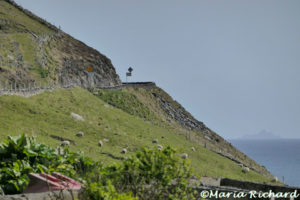 https://www.dingle-peninsula.ie/attractions-on-the-dingle-peninsula-co-kerry/outdoor-attractions/the-slea-head-drive-sli-cheann-sleibhe.html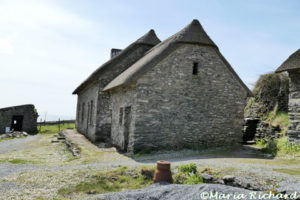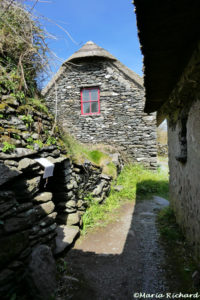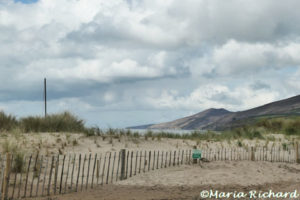 Animal lovers of all ages will enjoy the opportunity to feed the sheep, goats, horses, and donkey at the Fairy Fort on Slea Head Drive. For a nominal fee (3 euros at the time of this writing) you can explore the fairy fort and feed the animals. This is one attraction that does not require a steep climb to visit. In case you are wondering, fairy forts are what the Irish call the remains of earthen circular dwellings created during the late Iron Age through the first centuries of the Christian era.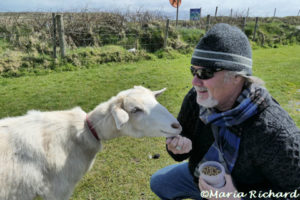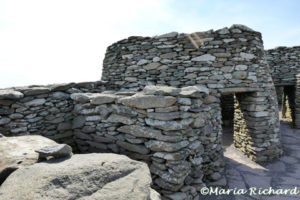 Slea Head Drive is less well known than the Ring of Kerry Drive which reduces the amount of traffic you will encounter.